Dot Day: Stockwell Place Library Celebrates with Daraja Children's Choir from Uganda
Kim "Lovie" Howell, a librarian at Stockwell Place Elementary School in Louisiana, put the International in Dot Day.
"We have celebrated in so many various ways here at Stockwell Place Library. We collaborated with the Daraja Children's Choir from Uganda, Africa on a Dot Day project that included us reading The Dot here in Louisiana and Daraja reading it in Uganda before they arrived.
They had never heard of Dot Day and therefore proceeded with an open slate and mind when they arrived in Louisiana. Before they arrived, the Daraja choir sent their creations (which still hang in the library for all to see) and we hung them in our hallways along with our own creations.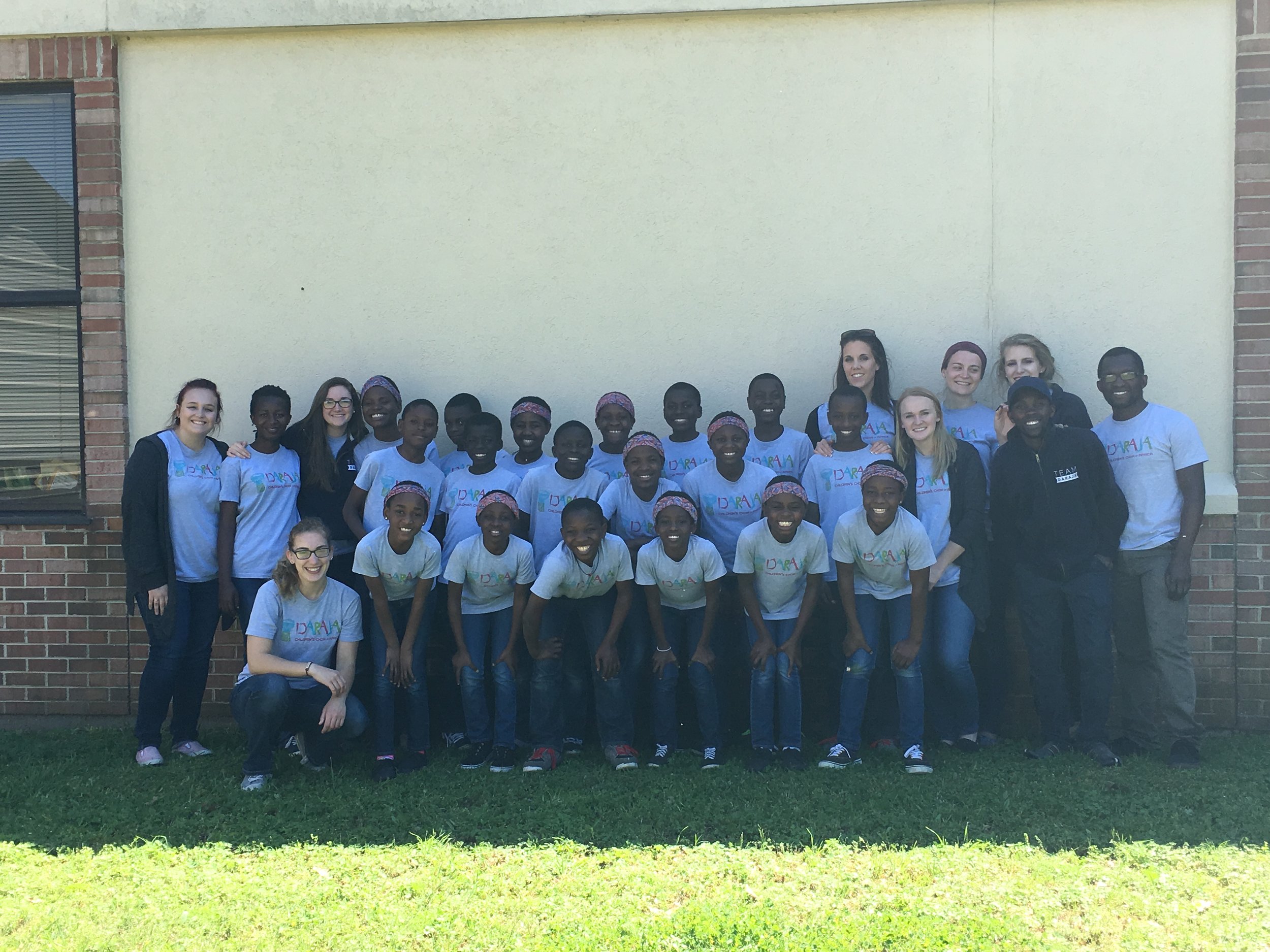 Seeing the SPE kiddos and the Daraja kiddos checking out each other's dots was the most beautiful moment to see. No matter how far apart we are in this world, no matter that we don't speak the same language, kids are kids and creativity is creativity and kindness is kindness.
We also did a combined reading of The Dot, which is just priceless to watch.
This is by far one of our favorite memories of celebrating Dot Day. We look forward to more years and more friends to come!"