Wrightsboro Elementary Students Make Their Mark with Dot Song!
Decked in dot-covered artist aprons and French berets, the paintbrush wielding students of Wrightsboro Elementary wowed the crowd at the 27th Annual Best Foot Forward showcase in New Hanover County with their rendition of Emily Arrow's "The Dot Song" inspired by Peter H. Reynolds' book The Dot. A multi-age group of nearly 40 students sang, danced, and acted out the story of The Dot while creating a dot of their own live on stage, which was revealed at the end of the performance. Lead by their music teacher, Shannon Flowers, their art teacher, Bron Guthrie, and teacher leader, Brandi Laney, the piece was a huge success and one of the most memorable performances of the night. Congratulations to the teachers and students of Wrightsboro Elementary for making their mark!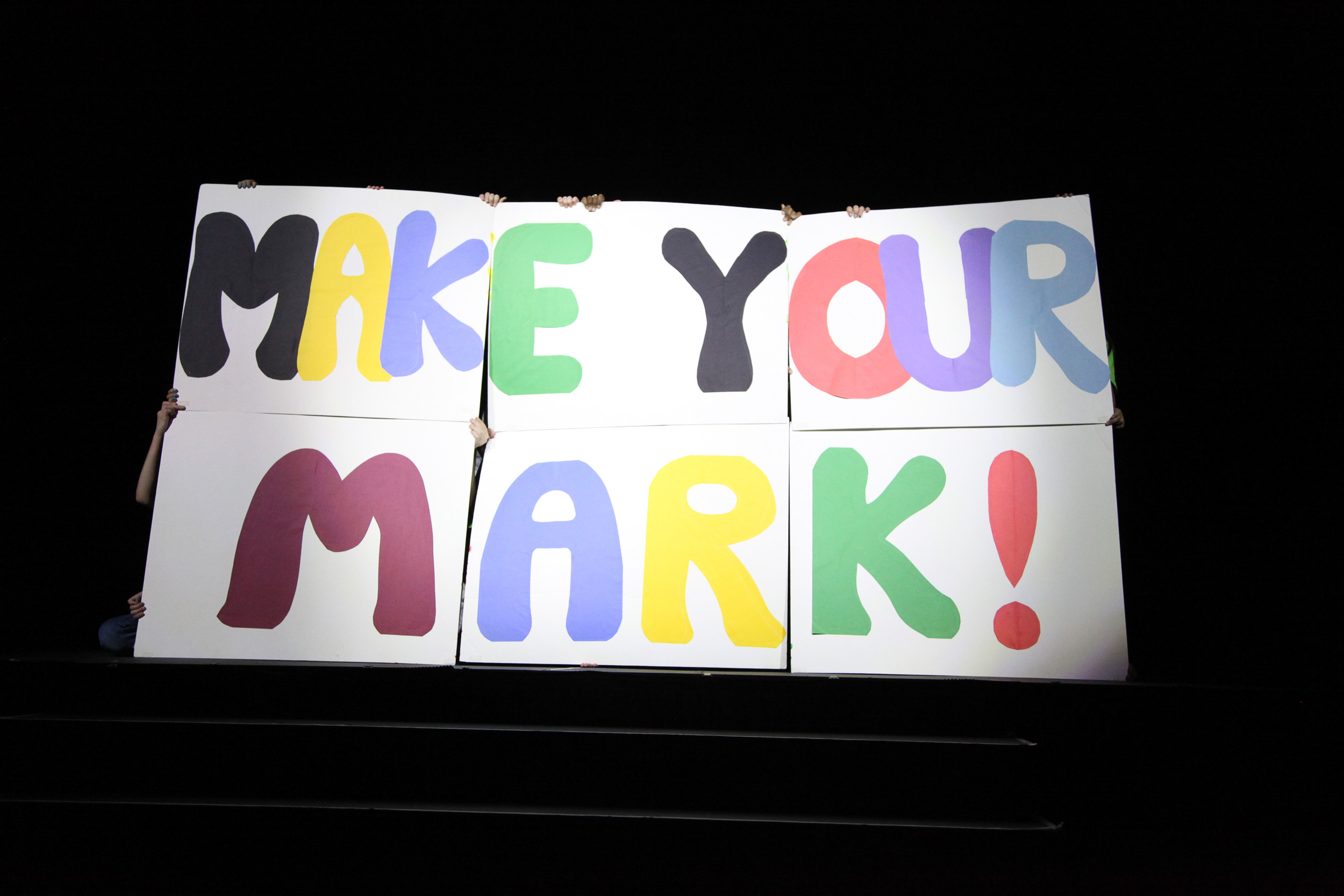 Want to bring Emily Arrow's Creativity Road Show to your school? Click here.
All photography provided by Erin Whittle Photography.